Room
APR 2022 ꞏ Editorial / UIꞏUX
Broadsheet 'Room' explores how the private space acts on each life.
브로드시트 'Room'은 사적 공간이 개인을 형성하는 방식을 탐구합니다.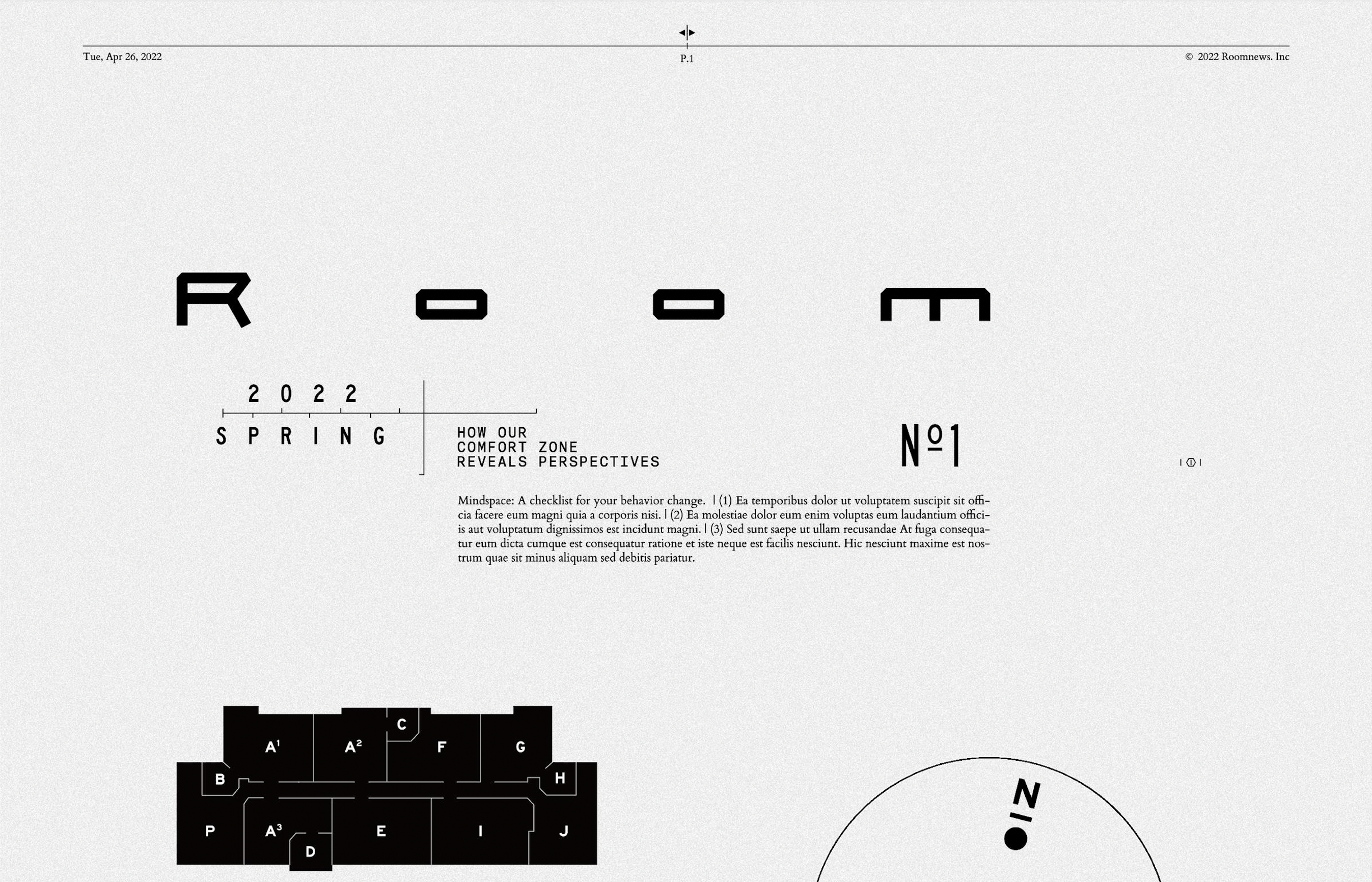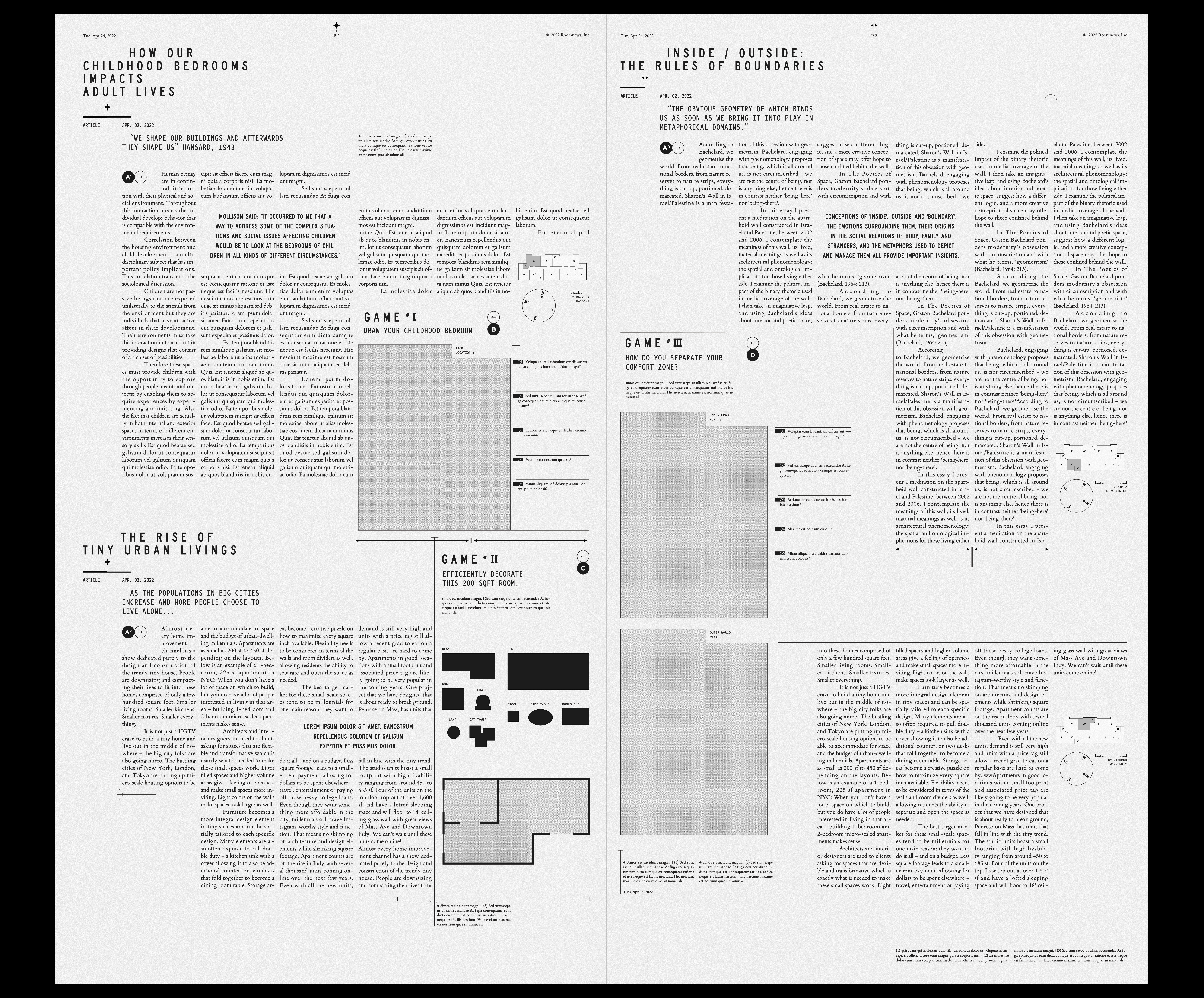 Spread A
Spread B
Back
Proposal 〉 'Room' uses symbols used in room plans as infographics to guide the pages. Even number of paragraphs within a 13-column grid inevitably creates more than one "room."
제안 〉 'Room' 은 설계도에 사용되는 기호를 페이지 안내용 인포그래픽으로 이용하고, 13단 그리드 내에서 짝수 배수의 문단을 사용하여 필연적으로 한 칸 이상의 여백을 남깁니다.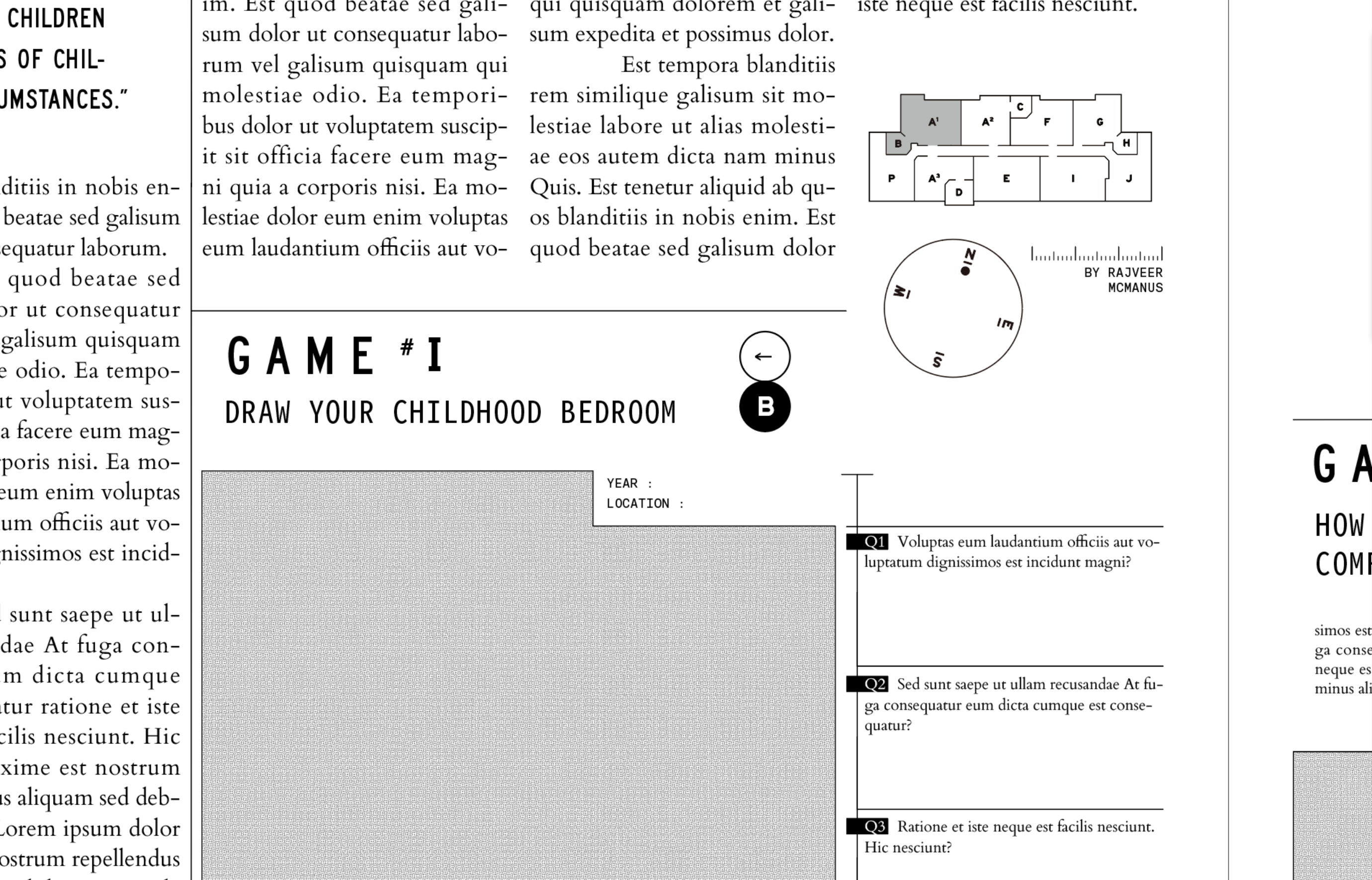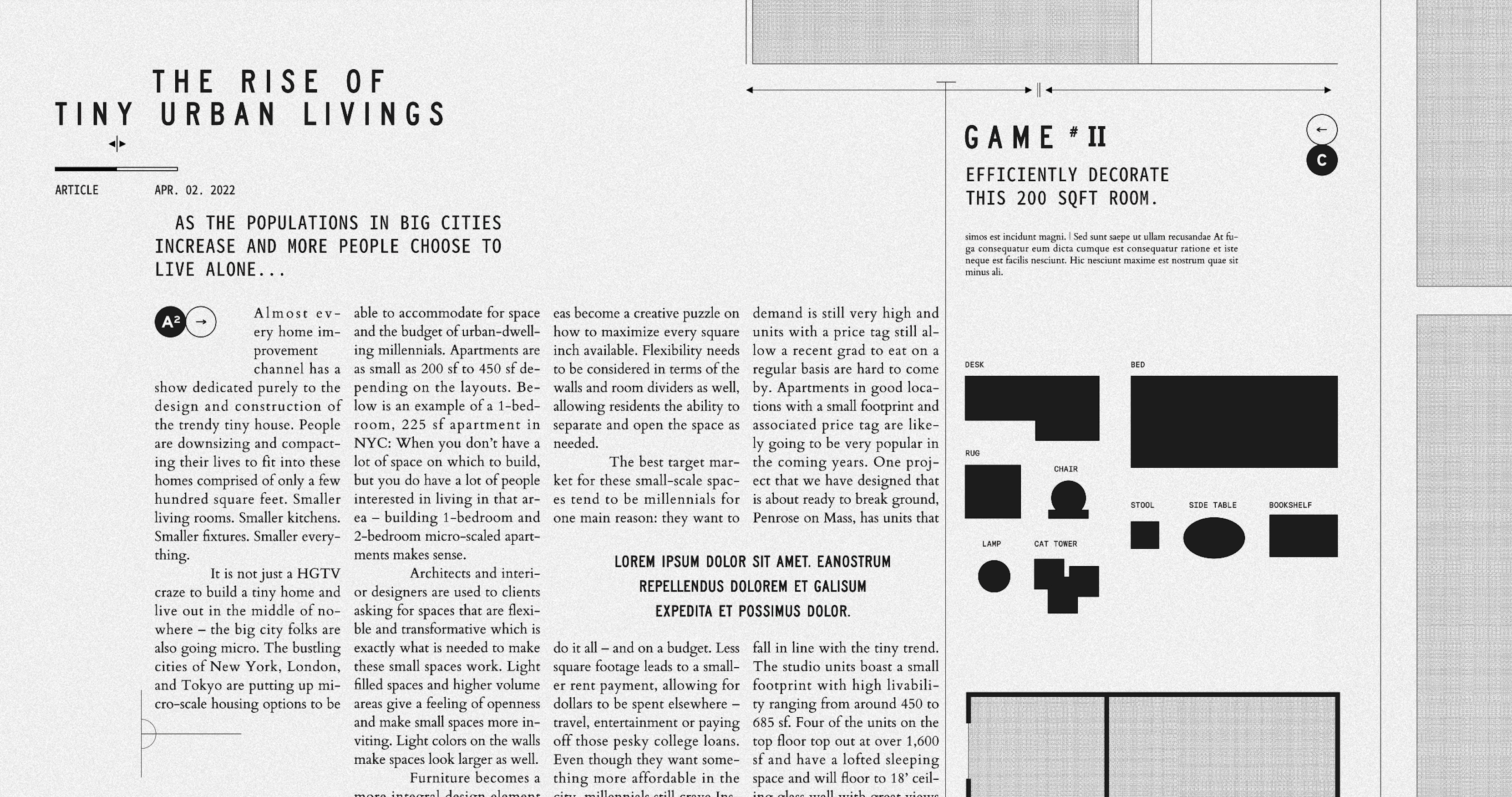 Details
---